What Is Web Scraping and How Is It Used To Create Datasets?
Do you need a web scraping service to kickstart your project? It is easy to get caught up in the confusion when it comes to scraping information from thousands of websites. At Datashop, we encourage professionalism and our client's satisfaction. We have the most flexible and marvelous datasets that have satisfied dozens of customers.
Let's talk about what web scraping actually is.
What is Web Scraping?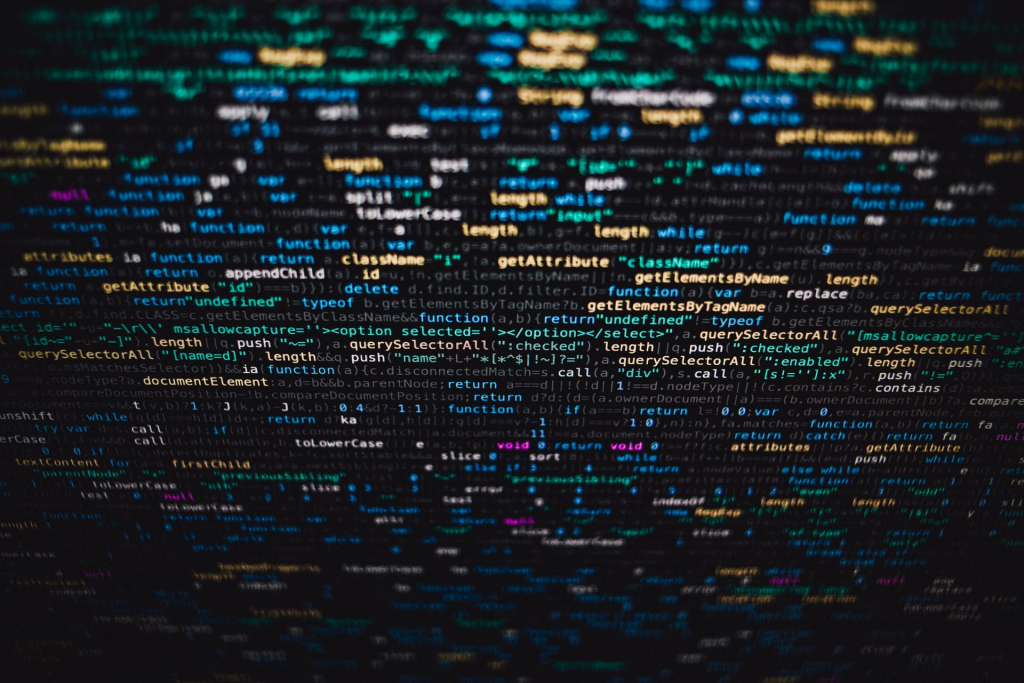 Web scraping is the process of scraping or hauling data from a specific website. Unlike manual labor, that is super mind-numbing and time taking, web scraping uses advanced algorithms to scrape millions of website in a matter of minutes.
Hence, this might seem a little oblivious to you. Why would someone need the data of millions of websites? The true potential of web scraping incorporates building the most powerful and advanced business applications. In simple words, businesses use the scraped data to increase their efficiency, operations, and the decision making aspect (we will get to it in a moment).
Various Methods of Web Scraping - Explained
Web scraping process involves using software that collects pieces of information from various websites using API interfaces. Here are some of the most popular methods of web scraping:
Web Scraping Software
Coding for Web Scraping
HTML Parsing
Vertical Aggregation
Google Sheets
Celerity
Watir
Dom Parsing
These are some of the most used techniques when it comes to web scraping.
Web Scraping Software
There are two types of web scraping software. One is installed on your personal computer. Moreover, the other one is the cloud-based web scraping software.
Coding for Web Scraping
If you're a web developer, you can make custom-built data extraction software for your project. Or, you can hire a developer to make use of web scraping APIs that can help in building web scraping software with ease.
How is web scraping involved in the process of creating datasets?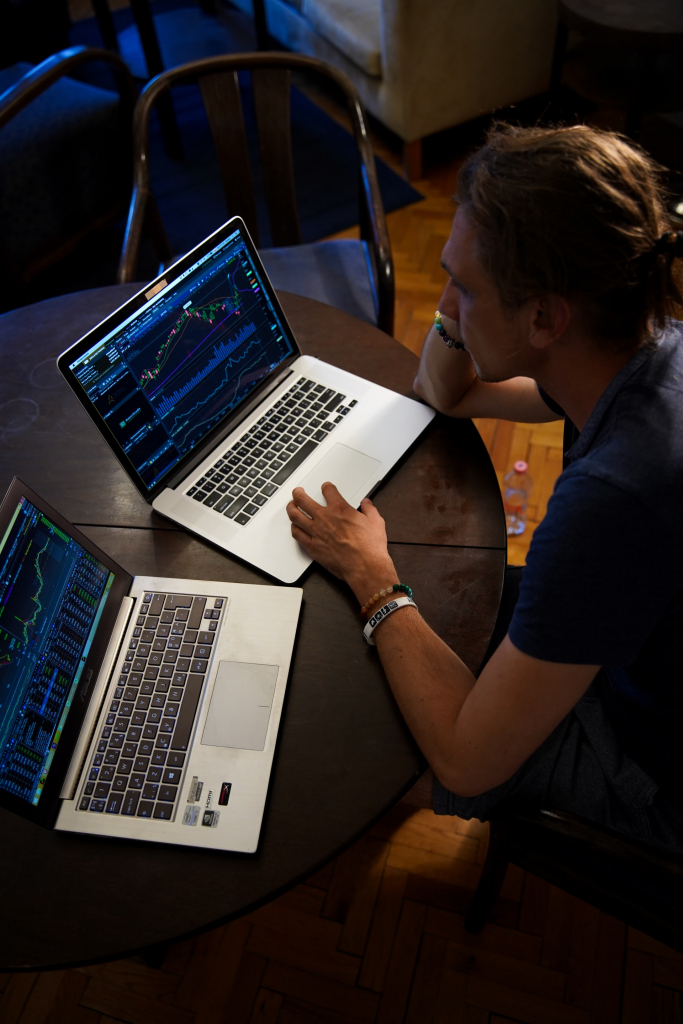 When it comes to scraping data from all over the web, here are the steps involved
The web scraper uses a specific tool to start and extract data from various websites
The data is received in HTML format, and it is parsed back to its original shape. Moreover, it solely depends on your usage, as in some cases, it can be quite complex
After receiving the data, it is converted into your specified form by the tool of your choice. Most popular formats as TSV, CSV, and JSON.
Other Uses of Web Scraping
Web scraping is not just important for businesses and enterprises. If you browse a lot of webs to find information, the web scraping tools will help you in quickly gathering data.
You don't have to spend hours in front of the computer screen. If you need several datasets, you can contact Datashop24 for the most point-on and accurate B2B data. The best part about the process of web scraping is that it's flexible. No matter what is the size of your business or you need it for individual use, we will provide you the most comprehensive and flexible data sets.
Datashop24 – Your Provider of Reliable Datasets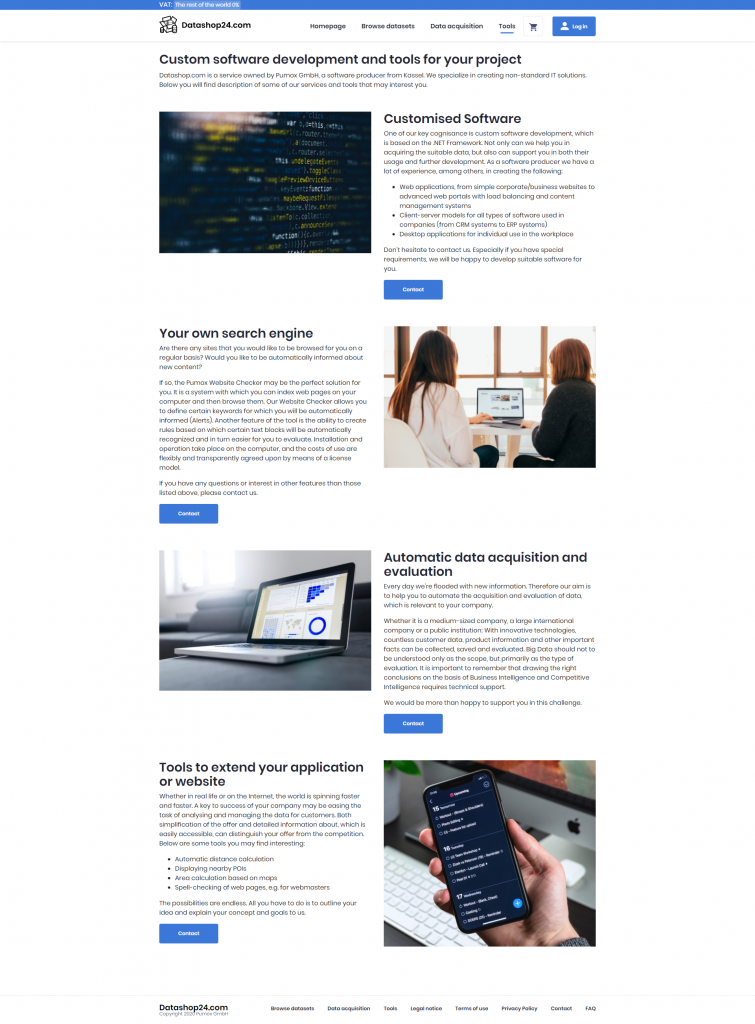 At Datashop24, we offer customized web scraping services to meet your demands. We gather data for you to make sure that you get the most reliable and efficient data.
We collect and analyze data, promoting marketers to make sure that their campaign will target the right audience with the right intentions and the right results.
Datashop specializes in providing you the most accurate data set that your business needs to prevail. After choosing us, you will be able to download the data in Excel or CSV (depends on your personal choice). When it comes to choosing the best datasets, you can browse through the list of our datasets that are obtained legally, in comply with GDPR
Our Solutions are Relevant to Your Business/Individual Use
Datashop24.com is an online store that provides customers with various databases. Owned by Pumox GmbH that focuses on software development, the company resides in Kassel.
We aim to give you the most relevant and substantial data that is related to your business. Our tool helps you from scraping to evaluation - resulting in bring the most to-the-point content.
We understand your concern. Therefore, Datashop24 offers solutions for EVERYONE. Whether you own an enterprise-level company or you surf the web alone, we have an all-in-one solution to bring your ideas to life.
The Real World Use Case - True Example
We decided to compile a chosen dataset revolving around the 'German Startups' that existed till this date. Using our service, we scraped the data of all the startups that were found in Germany from 2019 to 2020. We compiled separate datasets for each month of the year and on the demand of our customers for each calendar week.
The separate datasets contain all the information that is sorted by time. Therefore, you can read it in an upfront matter. At Datashop 24, we promote excellence and flexibility.
Hire Us to Get Your Dataset
If you want the dataset of excellence, our scalable solution will be all you need. On our website, customers can find, among others datasets of German company start-ups. From a month to each calendar week, you have the option to choose according to your liking. We listened to our customers and provided the flexibility to give you the best experience.
Contact us now to get a quote.
---
Newsletter
Would you like to be regularly informed about new datasets?
---
---